Florida's Home for "Authentic" Maine Coon Kittens for Sale




Welcome to Florida Maine Coons, LLC - Breeders of 40 year old MajestiCoon foundation line of Authentic Maine Coon kittens and OptiCoon Bloodlines, three times recognized by TICA as an Outstanding Maine Coon Kitten Breeder in Florida, as Florida's premier Maine Coon Cat breeder If you are searching for high-quality, healthy Maine coon kittens with fully tested parents, with authentic pedigrees, foundation line lineage, genuine and real-deal Maine Coons babies at affordable prices then thank you for visiting Florida Maine Coons and getting to know our historical MajestiCoon bloodlines along with our OptiCoon Lines.
As a 2020, 2021, and 2022 TICA Registered Outstanding Cattery, our customers love our open and transparent approach fact-check us on our Facebook Reviews follow us and read the positive comments and feedback, and enjoy all the stories and feedback from customers and fans all over the world.
About Florida Maine Coons:
Florida Maine Coons, LLC is a professionally licensed cattery located in Dunnellon, Florida. As a fully licensed Maine Coon Breeder on Florida's West Central Coast, we are conveniently situated near Crystal River and Ocala. We are also within a reasonable distance from major cities like Orlando, Daytona Beach, Tampa, Jacksonville, The Villages, Lake City, and Gainesville. With our proximity to Melbourne, Miami, Ft. Lauderdale, and South Florida as a whole, scheduling a visit to our cattery is simple when we have Maine Coon Kittens for Sale.
We take pride in providing excellent care for our kittens and ensuring their well-being throughout their lives. Many of our ethically bred kittens have found loving homes all over Florida in cities such as Orlando, Jacksonville, Fort Lauderdale, Miami, Gainesville, Lake City, Tampa, and Tallahassee. They have also made their way across the United States to various places like Atlanta, Georgia, New York, New York, Raleigh, North Carolina, Detroit, Michigan, Las Vegas, NV, Los Angeles, California, Hollywood, California, Maui, Hawaii, and Alaska too as well as hundreds of other cities, towns, and regions across the world.
We currently offer two distinct bloodlines: OptiCoon and MajestiCoon. Our OptiCoon line consists of European lineage Maine Coon Kittens for sale. At the same time, MajestiCoon encompasses American Line Maine Coon Kittens with nearly 40 years of healthy existence without any known or reported genetic issues.
The success of our Maine Coons extends globally as well! Take a look at our MajestiCoon site to see how well our kittens are living and thriving all over the world.
At Florida Maine Coons LLC., we understand that logistics can be challenging when transporting your kitten safely. As such, we offer multiple delivery options tailored to your preferences - whether it's picking up your kitten at the airport or having them delivered right to your door.
Cattery visits can be arranged by appointment only when we have kittens available for viewing. We take great care to ensure each visit is personalized and informative for prospective kitten owners.
Thank you for considering Florida Maine Coons LLC as your trusted cattery. We look forward to providing you with a wonderful experience and helping you find the perfect Maine Coon kitten to join your family.
Florida Maine Coons, LLC.  is Florida's ethical breeder of choice for  "Authentic" (of undisputed origin, genuine) Foundation breed American and European Maine Coon cat and kittens for sale all over the United States, bred by the experienced and ethical breeders of OptiCoon and MajestiCoon, our Maine Coon Kitten bloodlines evolve from nearly 40 years of deep research and carefully planned breedings, this sort of devotion and care leads to nearly genetically perfect Healthy and Adorable Maine Coon Kittens. 

Our Maine Coon Cats have, as required, Strong Structure, Beautiful Personalities and in alignment with TICA Maine Coon Cat Standards.
Our Breeding Goals:
First and foremost, it's our goal and passion to breed Healthy, Adorable, and Affordable highly intelligent Maine Coon Cat Offspring from original Maine Coon foundation line cats that all have their own sweet and unique personalities.
We are ethical breeders, it's our goal to breed within the Maine Coon standard, we want to make sure the breed's health is considered for every mating. Some breed very extreme characteristics into their bloodlines, here we keep to TICA standards for both health reasons and show reasons. Here is an article that speaks to The Maine Coon Standard, it's informative and provides a lot of helpful information when choosing a Florida Maine Coon breeder to work with.

What We Strive to Breed:
At Florida Maine by OptiCoons and MajestiCoon, our goal is to breed only the most genetically strong and authentic Maine Coon kittens in various colors and patterns. Our selection often includes Reds, Silvers, Blues, Classics, Tabbies, Torbies and Torties, Solids, Black and Blue Smokes, and Tuxedo cats. These kittens are not only extra large and adorable, but they are also health tested and very affordable. For the most up-to-date announcements on available kittens, please visit our Facebook page or our website at Available Kittens.
Our Breeding Philosophy:
We firmly believe that our purpose is to connect people with a magnificent breed of cat at a fair and affordable price. Breeding any animal ethically and responsibly can be costly, but the rewards of uniting a beautiful and healthy kitten with its new family are immeasurable. The smiles, memories, and pictures of our fur babies growing up in homes across the country make all the hard work worthwhile.
These lovable kittens will provide years of companionship and love, and they deserve the same in return. If you are interested in adopting one of our kittens look here, we welcome you to visit our Cattery by appointment when we have litters available. We encourage you to ask any questions you may have about us and our cattery. Your curiosity is always appreciated. You can also visit our MajestiCoon web page which is dedicated to a 40-year-old ultra healthy bloodline.
Our Breeder Credentials:
OptiCoons is recognized as a premier breeder of Maine Coon kittens in Florida, we are a TICA registered Cattery in Florida and multiple winners of the Outstanding Breeder of Maine Coons. Our registered Cattery name with TICA is OptiCoons and our TICA number is 32814. Since the beginning of our cattery, we have always bred responsibly and ethically, in our breeding program we adhere to TICA Maine Coon breed standards, a picture is worth a thousand words so this TICA-provided document helps to explain the standards we strive for.
Our breeding program is limited as we are a small cattery in size, but we can breed rare colors and most importantly, tremendous character due to the research and planning we have done to acquire the perfect breeders. We are also a "closed cattery" which means we control everything about the breeding process, we do not bring in or lend studs from other catteries. The health of our Cats and the Breed is paramount to our cattery.
"OptiCoon" and "MajestiCoon" have been recognized by TICA as a 2020, 2021 and again in 2022 as the "Outstanding Florida based Maine Coon Cattery".  As the premier breeder of optimum "Authentic, Real Deal" Maine Coon Cats and Kittens providing Healthy, Adorable and Affordable Maine Coon Kittens for sale in Florida and around the USA."
Please be cautious of Maine Coon sites that are scams, there are way too many of them, some in the US and some worldwide. If it seems too good to be true, I assure you it is. Many of these scams are easily identified as "Ads" promising big discounts and savings, these are mostly fake and scammers. After all, we are Breeders of Maine Coon Cats, our catteries are not online stores or discount stores, please don't be fooled.
I wrote an article about scammers and the red flags to look for, please educate yourself if you are actively looking for a cat to purchase. Please be aware that not all Maine Coon breeders breed their own kittens, there are some in Florida and around the country that just import kittens from overseas and resell them for a profit, avoiding the risk of scammers and cat flippers and saving potential heartache.
There are also many BYBs or Back Yard Breeders who own cats they breed but are typically of poor quality, unregistered, or have poor bloodlines and many health problems, they may be far cheaper than purebred Maine Coons, as the old adage goes. "You get what you pay for".  Many of these are right here in Florida, but all over the country and world. 
Our Health Testing Programs:
All of our adult Maine Coon Male breeders and Female breeders are tested for HCM/SMA/PK/PKdef by the prestigious UC Davis Veterinary and Genetics program in Davis, California we also keep profiles of all of our breeding animals, and this DNA testing is done through Wisdom Panel that checks for 50 different markers in Maine Coons that helps guide us into making pairing decisions with males and females. Most Importantly, we work closely with our local Veterinarians to ensure the "Optimum" health of our Maine Coon family, on an annual basis our breeders all get a physical that consists of blood work, and skeletal, hip, and cardiac workups as needed. 
Our kittens come with all age-appropriate vaccinations, a health certificate, a kitten contract, and a 5-year health guarantee see the contract for details.  A lifetime of free expert breeders' advice and support by email, phone, or text it doesn't matter how you contact us, we are here to stand behind our kittens.
Our Working Philosophy:
We believe in being open, honest, and clear with all of our transactions, Our OptiCoon and MajestiCoon cats and kittens are treated as part of our family and they are hand raised in our home, the babies are all well-socialized with our dogs and our grandchildren so that you will have the Maine Coon of your dreams and a lifelong family member. Our Customers Love our open and transparent approach, in fact, fact-check us on our Facebook Reviews

After you begin spending time with them and bonding, you will notice they all have interesting personalities of their own. Unique character traits and habits. They all have a couple of common traits and that is they are all very friendly and loving.
It is very easy to Reserve a Kitten and by doing so you will find that your choices for the perfect Maine Coon increase,  please Join our waiting list to be contacted only when we have a litter that matches your color and gender preferences. Don't worry we will not spam you.
Before we offer our Maine Coon Kittens for sale, It's important for you to trust us as we are 100% open, with that being said we will take the time to work with you, to educate you on the breed, to show you why our cats and their strong pedigree's are important you and your future Maine Coon babies health. Because of our approach to helping you make an educated decision, we have earned the respect of many new friends and customers.

Follow Us, Contact Us:
Stay updated with the latest information about our Adorable and Affordable Kittens. Connect with us on Facebook, where you can follow our cattery, get insights into our current breeding plans, interact with updated pictures of our Maine family, and much more. We are also expanding our video presence on YouTube. Check out the Florida Maine by OptiCoons YouTube channel, where you'll be informed and entertained by the crazy antics of our feline friends. Interested in tweeting about us or exploring additional pictures on Instagram? Look no further!
We cordially invite you to join our online community and be a part of our journey to provide you with the most delightful and reasonably priced kittens. By following us on Facebook, you'll gain exclusive access to our cattery's updates, including our upcoming breeding plans and captivating snapshots of our beloved Maine family. Moreover, we are thrilled to announce the expansion of our video content on YouTube. The Florida Maine by OptiCoons YouTube channel promises to both enlighten and entertain you with the amusing and unpredictable behavior of our feline companions. And if you're inclined to share your thoughts about us on Twitter or indulge in more adorable pictures on Instagram, we've got you covered!
We value your interest and would love to have you as part of our online community. Stay connected with us through Facebook, where you can follow our cattery and stay informed about our latest breeding plans. Engage with us by exploring updated pictures of our Maine family and immerse yourself in their captivating world. But that's not all! We're also excited to announce the expansion of our video presence on YouTube. Subscribe to the Florida Maine by OptiCoons YouTube channel, and prepare to be amazed by the delightful and sometimes hilarious antics of our feline friends. And if you're a fan of  X/Twitter or Instagram, feel free to share your thoughts about us or indulge in more adorable pictures.
We're just a click away!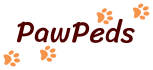 Read our Historical Pedigrees:
You can also research our pedigrees on PawPeds which is the world's largest and most accurate database for Maine Coons Cats and Kittens, we can be found under MajestiCoon and OptiCoon. Here, you will see our generational history from when records were kept and trace our roots to the original American Line Foundation breeders.