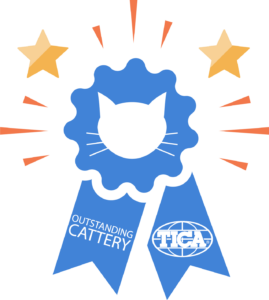 MaineCoons Kittens for Sale – Florida
Maine Coon Kittens for Sale – Florida wants you to know, If you're looking for Maine Coon kittens for sale in Florida, you've come to the right place. FloridaMaineCoons.com has been using this popular search term for years and we're glad you found us. As a licensed breeder registered with the State of Florida, Citrus County, we are committed to providing authentic Maine Coon kittens to potential adopters in the Florida market. Over the years, our cattery has grown and we operate under a couple of different names. We take pride in being part of the TICA Cat Registry, an organization that allows breeders to register their cats and kittens in a comprehensive database. Being recognized by our peers with Outstanding Cattery Awards is important to us. At Florida Maine Coons, LLC, we prioritize the health and well-being of our kittens. We strive to maintain high standards in breeding these remarkable cats. If you're interested in welcoming a Maine Coon kitten into your home, look no further than our reputable cattery. We can be found at:

Maine Coon Kittens for sale, just a few words
Within the TICA organization, we can be found under two distinct cattery names: OptiCoons, which was our initial registration with TICA many years ago, and MajestiCoon, a bloodline that we inherited after our revered friend and mentor retired a few years ago. MajestiCoon is a widely recognized and respected Authentic Maine Coon bloodline that can be traced back to the original foundation lines originating from Maine, USA. Only a select few catteries possess the ability to trace their bloodlines back to authentic  American pedigrees, and MajestiCoon stands as one of those exceptional catteries with robust genetics and unwavering health records.

Florida Maine Coons – Florida Authentic Maine Coon Kitten Breeder
We are widely recognized as Florida Maine Coons, suppliers of high-quality Maine Coon kittens in Central Florida. Our base is situated in Dunnellon, Florida, and we have successfully placed kittens in numerous homes throughout Florida as well as across the United States and various other countries worldwide.
For more updates, you can also find us on Facebook under the name Florida Maine Coons.