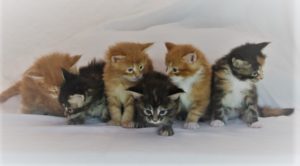 If you would like to join our waiting list for information on upcoming litters please use this form to sign up.
We will not SPAM you.
Its FREE, some breeders charge a fee just to be on their waiting list, Really? Charging a Fee just to join a waiting list that may take years to fill just doesn't make sense to us. Not at Opticoons a Premier Breeder of Maine Coon Kittens in Florida we don't need your money upfront just to contact you.
It's QUICK and SIMPLE.
We will let you know when we have a possible kitten match.
Like us and Follow Us on Facebook Maine Coon Kitten page where we constantly update our news feed.
Check out our new FAQ's.