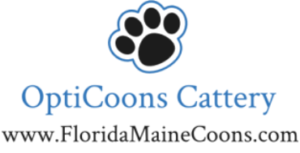 Get on our
Free Waiting List

or

"Skip the Line" Reservation

List

At Maine Coon Kittens Florida the two most important beliefs we hold are our Cats and our Customers, the Cats being first because they cannot speak for themselves and take proper care of themselves second but just as important are our Customers, without good customers we wouldn't exist so when our customers ask we try and accommodate.

We have had allot of requests for a Reservation Program and its easy see understand why since we offer Healthy, Adorable and Affordable Maine Coon kittens from our Florida Cattery that are fully pedigreed and come from tested bloodlines. Maine Coons Florida strongly believes in genetic testing to protect this breeds standards and heath.

The Free Waiting List:

Simply click the Blue FAQ and join FREE Waiting List and fill in the blanks. It only takes a few seconds. This will keep you informed of new litters and availability of kittens. Don't worry we won't fill up you inbox with junk mail.

The Reservation List:

Do to the overwhelming response from our customers for Healthy, Adorable and Affordable Maine Coons Kittens we have decided to set up a "Skip the Line" Reservation List, many of our customers have asked us for this option so we have decided to try it out.

To Join our "Skip the Line" RESERVATION LIST please click the PayPal button below, quick, simple and secured by PayPal.

Here are the details for getting on the reservation list.
A deposit of $150.00 USD is required per kitten. Your payment will be sent to Ginnie Lane the Cattery owner and you will be provided with a receipt. The $150.00 will taken off the balance of the cost of the kitten. This is doe securely through PayPal.
There must be one payment of $150 or partial payments may be made by contacting the breeder first, by Contacting Us or by calling Ginnie @ 352-804-8588
Your non refundable and non expiring deposit automatically creates a binding contract between yourself and OptiCoons the breeder and owner of this website. See our Kitten Contract here.
Paying a larger deposit will not move you up on the reservation list, the list is First Come, First Served.
Those with Paid Deposits will be offered kittens in the order in which they signed up, you may pass on a litter and retain you position on future litters.
OptiCoons and Maine Coon Kittens Florida WILL NOT oversell its Reservation List, we will only allow so many on the list so that we may fill the list in a reasonable amount of time, usually within one year.
Maine Coon Kittens Florida is a TICA registered Cattery and a verified breeder of Maine Coon Kittens.
Follow us on Facebook
[wpecpp name="OptiCoons Kitten Deposit" price="150.00″ align="left"]