OptiCoons Successful Mating Announcement!
The kitten stork is on its way.
Today, February 18th 2019 we have confirmed that OptiCoons Athena is expecting some new bundles of joy. We are hoping for delivery in about 4 weeks. Athena was born right here at OptiCoons cattery in Dunnellon, Florida.
About the parents  – OptiCoons Athena and King Arthur
Stay tuned and follow our Florida Maine Coons Facebook page for more updates. Athena is a beautiful well pedigreed Torbie Maine Coon, her Mother Bloody Mary and Father Espresso are soon to be proud Grandparents. King Arthur is a giant but handsome Classic Black and White male with a heart of gold.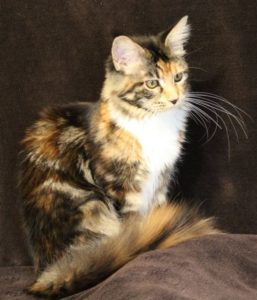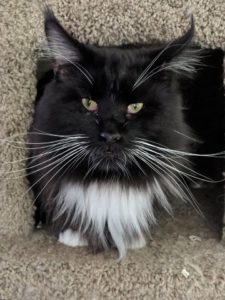 About Florida Maine Coons by OptiCoons
Florida Maine Coon by OptiCoons is the leading Breeder of "Optimum" Maine Coon Kittens here in Dunnellon, Florida but we can deliver at all point in Florida like Tampa, Orlando, Ocala and many more. Shipping our babies is also possible nationwide. We are a TICA registered breeder of Healthy, Adorable and Affordable Maine Coon Kittens in Florida. We firmly believe in Ethical and Genetic breeding practices. Healthy Breeding is a science and the health of the Maine Coon Breed and the Standards of the Breed are very important to us here at OptiCoons its our promise to maintain the breed standard of these beautiful lovable extra large giants of the cat world. We strive for "Optimum" Maine Coons.