Early 2020 "WOW" kittens. Samson and Copy Cat will deliver some stunning, magnificent "WOW" kittens.
Interested? Our waiting list can be found on our website at Reserve a WOW Kitten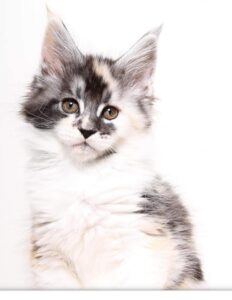 The count down has started, our newest Silver and Blue Male will be be at his new home here at OptiCoons in Florida in less than 2 weeks.
He comes to us from a fantastic and very experienced breeder in the UK. Thank you Lucille for this young man.
Adorable, Affordable, Healthy, Pedigreed "WOW" kitten's available.