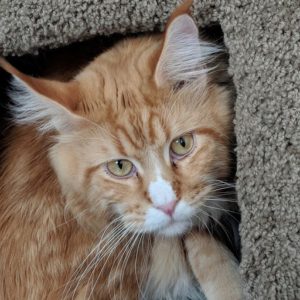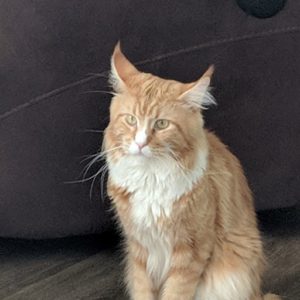 FireFly Welcome to Florida Maine Coons
Florida Maine Coons is proud to announce Firefly. Firefly is an approximately 2 year old Male Maine Coon d23 in color. He comes to us from our partner breeder in Poland, Firefly was just recently added to our breeders program. Firefly is a large Maine Coon who has been tested for PKdef, HCM, SMA and PKd.
He has an outstanding personality. He has a planned mating with one of our Queens Bloody Mary. Watch for beautiful, well structured Florida Maine Coon Kittens in the future as he will also have a planned mating with our beautiful Blue Tabby India. 
Our Cattery OptiCoons is a TICA registered cattery that breeds Adorable and Affordable Maine Coon Kittens for sale all over the country. If you are local to our cattery you are welcome to come visit the kittens and parents when we have kittens. We are local to Gainesville, Ocala, Tampa, Orlando and Crystal River, Florida.